Owner Resources
Information You Need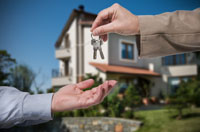 At Starr Property Management, Inc., we treat your home as our own. We offer a wide range of property management services to fit your needs as a landlord or home owner, and tailor our services to ensure that you have the highest level of service for your home.
Resources
Have a Question?
Frequently Asked Questions
What type of reports do I get and how often?
Your on-line portal has real time reporting, you can view a transaction as soon as it is posted by our office. Monthly reports are posted to your portal with bill copies. We offer custom reports available upon request.
View More