Manteca Property Management
Let us manage your Manteca rental property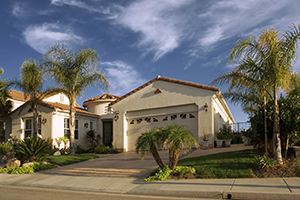 We offer a full range of property management services tailored to you as an investor.
Benefits of using Starr Property Management, Inc.
No hassle management
Automated monthly owner statements
Online Owner Portal Access
Industry leading marketing tools
24/7 maintenance availablity
Prompt Response to Tenant Requests
Low vacancy rate
Low time on market
Industry specific local knowledge
What we do as your property manager:
Fill vacancies
Market your rental
Handle tenant inquiries and/or enforce contract violations
Application processing, including background and credit investigations
Move in and move out inspections
Lease and addendum signing
Effective maintenance service
Rent collection and late fee enforcement
Monthly Accounting, direct deposit, year end statements and 1099
Coordinate eviction process
Inquire About Our Services
Properties we manage:
Single Family homes
Duplexes
Triplexes
Fourplexes
Condominiums
Apartments
Manteca Area Information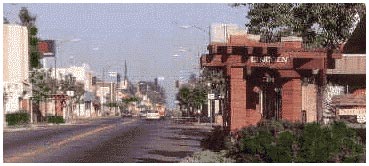 We are proud to be considered one of the best Manteca property management teams around. Our Manteca property managers are excited about the region and are glad to have the opportunity to help you get acquainted with the area. Our Manteca property management services are designed to serve tenants as well as owners.
Located 76 miles due east of San Francisco, in the San Joaquin Valley, Manteca rental property management offers many great places to live. The Sierra Nevada Mountains are approximately a 2 hour commute. It is about midway between Stockton and Modesto on State Highway 99. The 120 Bypass connects Interstate 5 and Highway 99. When our Manteca property management team helps you find a home it'll be well located.
The City limits cover approximately 14.9 square miles of level terrain. The City's population as of January 1st, 1998 is 47,100. There are several Manteca property management companies serving the area, but we think we're the best.
The city is surrounded by rich agricultural lands although industries based on agriculture are still very important to the City's economy. Electronic firms are now among the principal employers in Manteca. These firms are generally located in the City's developed industrial park, in the southeastern quadrant of Manteca. Work with a Manteca property manager to find one near where you work.
It is a relatively young town, first settled by a few pioneer farmers in the heart of one of the greatest agricultural areas in the world. A combination of good soil, excellent climate, and clean water has insured its destiny as a prosperous farming center. There was little activity in Manteca that was not related to agriculture until World War II. Changes came slowly up through the 1970's, but today Manteca is shedding much of its old image with new high-tech industries. It has become a "bedroom community" for the industrial sites west of the Altamont Pass so it's an ideal place to rent a home in Manteca.
There are a number of wonderful communities where we have residential rentals in Manteca. As a well known Manteca property management team we can assist you in finding a great Manteca rental property to suite your lifestyle. There is so much to love in the area we hope you find the perfect rental home in Manteca. Let us be your Manteca property management team.
Links