Ripon Property Management
Let us manage your Ripon rental property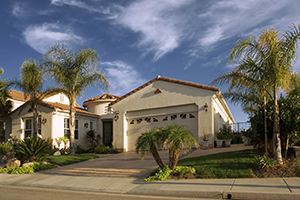 We offer a full range of property management services tailored to you as an investor.
Benefits of using Starr Property Management, Inc.
No hassle management
Automated monthly owner statements
Online Owner Portal Access
Industry leading marketing tools
24/7 maintenance availablity
Prompt Response to Tenant Requests
Low vacancy rate
Low time on market
Industry specific local knowledge
What we do as your property manager:
Fill vacancies
Market your rental
Handle tenant inquiries and/or enforce contract violations
Application processing, including background and credit investigations
Move in and move out inspections
Lease and addendum signing
Effective maintenance service
Rent collection and late fee enforcement
Monthly Accounting, direct deposit, year end statements and 1099
Coordinate eviction process
Inquire About Our Services
Properties we manage:
Single Family homes
Duplexes
Triplexes
Fourplexes
Condominiums
Apartments
Ripon Area Information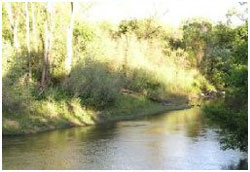 The team of Ripon property management professionals at Starr Property Management is happy to share information with you about the local area. As one of the top rated Ripon property management companies we have unique insights into the region.
The area has retained a small town feel and our Ripon property management group likes it that way. It's a great place for families and its location near the state capital is an advantage. You can't go wrong letting one of our Ripon property managers help you find a home.
The City of Ripon was first known as Murphy's Ferry in 1850. Then, in 1857, W.H. Hughes bought up the property and began what was known as Stanislaus City. A right-of-way was given to the Southern Pacific Railroad in 1872 and the area was again renamed as Stanislaus Station. Amplias B. Crooks came in 1874 from Ripon, Wisconsin. He didn't like the name of Stanislaus Station, so he changed it to Ripon after his hometown. The name was officially changed on 21 December 1874. After years of growth, it was finally incorporated in 1945 and continues to be a great place for residential rentals in Ripon.
Centrally located in California, between Modesto and Manteca, it's a great place to rent a home in Ripon. You'll find the climate to be hot and dry in the summer and cool and moist in the winter. The temperature extremes range from 110 to around 26 degrees F. Most of the rainfall comes between October and March. Ripon average annual precipitation is 13 inches per year. The average winter temperature is 45 degrees F. The average summer temperature is 80 degrees F.  Perfect for cookouts in the backyard of your Ripon rental homes.
As of  the census of 2000, there were 10,146 people, 3,368 households, and 2,680 families residing in the city. While there are other Ripon property management companies to serve them, we think we have the best services.
There are numerous great neighborhoods where we have residential rentals in Ripon. As a well known Ripon property management team we are here to help you find the right Ripon rental property to suite your lifestyle. There is so much to love here we hope you find the perfect rental home in Ripon. Let us be your Ripon property management team.
Must see attractions:
Almond Blossom Festival held the last weekend in February each year with a parade, crafts, rides, food and more. For more information, please call (209) 599-7519
Main Street Day held the second Saturday in October each year with sidewalk sales, crafts, food, health fair, and community yard sale. For more information on "Main Street" booths, call (209) 599-7519
For information about the Community Yard Sale, call (209) 599-2108
Links